Black Forest & Lake Constance
The southwestern part of Germany counts among ASTUR's most popular travel destinations. Our Centers in Freiburg, Villingen and Überlingen welcome many groups to the southern Black Forest region every year. This is not only owed to the fantastic - almost Mediterranean - climate with warm springs and hot summers, but also to the vast number of exciting activities: Black Forest traditions, untouched nature, castles and parks as well as modern technology in the field of sustainable energy are only a few examples. Furthermore, you always have the opportunity to make an excursion to Switzerland, which lies only a short way to the south.
Impressions from Freiburg and sites in Center vicinity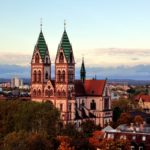 Impressions from Überlingen and sites in Center vicinity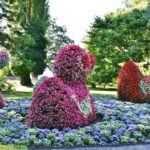 Which programmes are available?
When it comes to booking a programme for you - or adapting an existing programme to your wishes or even creating your own itinerary for that matter - your travel destination plays a key role. ASTUR offers a variety of travel opportunities to international guests and interested groups at home. You can pick from one or more of the following areas:
For an overview of all programmes which ASTUR can offer you, just follow this link presenting our portfolio.
If you are interested in finding out more about all available ASTUR destinations, you can return to the overview here. If you are keen to know how an exemplary group travel programme to this area can look like,  just check out the sample programme for a class trip below.