This is how you learn German
The ASTUR language training programmes bring together the elements of travel and language in a particularly fruitful way. We welcome your group - i. e. your school class - in Germany. Attending a language training, you will not only be taught German by our native-speaking teachers, we are also keen to show you our country, culture, food and drinks. Language trainings are best suited for groups of 15 participants or more, aged 14 or older, with a minimum duration of one week.
Our language courses are designed to reach your learning goals. Usually we teach 20 lessons per week. Language course material is prepared in close contact with group leaders and teachers at home. Part of our preparations revolve around setting learning goals for every students, adapting course material accordingly.
Talk to us via social media
You have questions for us but don't have an e-mail address? You currently don't have access to your mails? You'd rather have a simple chat with us? In those cases, just contact us via social media and we get back to you as soon as possible. You'll reach us via the button below.
Language training destinations
If it is your wish to be placed in a specific region in Germany (e.g. Bavaria or the Rhine land), ASTUR will try to find a suitable host family exactly there. The following destinations are at your disposal for language trainings:
Sample language trainings
Language training Koblenz
During this one week programme in Koblenz the group honed their German language skills with regards to text production and, at the same time, gained insight into Rhineland culture. To turn this training programme into a most enjoyable trip, free time activities in Koblenz as well as excursions to Bonn and Cologne were included to the groups experience in Germany.
Language training Berlin
During this language travel programme, the group invested two weeks of training in Berlin to prepare intensively for upcoming German exams. We provided the group with comprehensive learning and revision material. The group's activity programme revolved around living in Berlin and the city's history.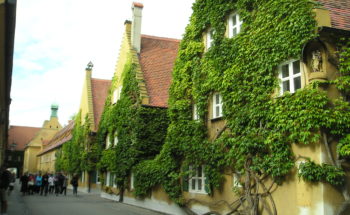 Language training Augsburg
During this two week language training programme the group not only expanded their German language skills but also learned a great deal about EU politics and diversity. Free time activities in and around Augsburg gave the group a deep insight into life in Bavaria, German hi-tech and history.
Language trainings are not what you are looking for?
Should you be interested in another programme, we are happy to present a number of alternatives. Maybe you would like to travel to Germany on a more informal class trip, without language course? Or would you rather book private language tuition with us? In that case, you may want to take a look at our One-to-One programme or mini group tuition.