Get to know Germany behind the clichés
For more than 30 years we have been organising class trips for international school groups. Accommodation is provided in host families, youth hostels or hotels. ASTUR guarantees qualified consulting on your requested programme, flexible and modular composition of activities according to your demands as well as a thought-through cost-effectiveness.
No matter the travel period, we can put together a class trip which matches your individual requirements, so that your trip will not only be a success, but an unforgettable experience for everyone involved!
The following sample class trips are here to give you an insight into what is possible. They are trips we used to - or still do - arrange for various groups every year.
Black Forest & Lake Constance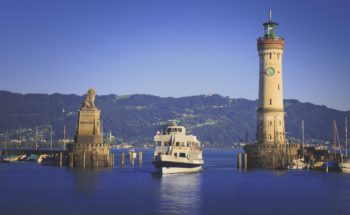 Class Trip Lake Constance
Along the shores of Lake Constance there are quite a few adventures to be found. Mild temperatures and close proximity to Germany's largest lake make sure you will have a pleasant stay. Summer castles full of splendour and beautiful natural sights make the region simply unique. Beside all this, you can also visit Freiburg or Switzerland for a change of scenery.
Class trip Freiburg
Group travel programmes to South West Germany are particularly popular among our international guests. The mild weather and untouched environment spread fantastic holiday feeling! All participants of ASTUR group travels tend to fall in love with the southwestern charm!
Class trip Berlin
Trips to Germany's capital Berlin count among our most popular programmes. Berlin proves herself an excellent teacher of lessons drawn from historical events. In contrast to the very heavy topics dealing with our past, Berlin is also very good at entertainment and excitement. Today Germany's capital buzzes with cosmopolitan flair.
Class trip Stuttgart
Being one of Germany's automotive super hubs, Stuttgart has grown into an ever more popular destination for our guests. It is the best place for all engineering affiliates as the region offers Porsche, Mercedes, Hockenheimring race course or Technik Museum in nearby Speyer. To counterbalance all those action-packed activities, you may always opt for trips to ancient castles and ramble through beautifully restored, medieval town centres of Baden-Würtemberg. In particular, we can recommend trips to Heidelberg, Karlsruhe or Tübingen.
Class trip Heilbronn
When heading North from Stuttgart, you'll soon arrive in Heilbronn. It provides a great junction of travel opportunities. For nearly every field of interest, Heilbronn serves as a starting point. If you are into engineering, journey to Stuttgart to see Mercedes Benz or Porsche. History enthusiasts will find exciting tales to be told at Hohenzollern Castle or Nuremberg. For a taste of the Middle Ages you may want to turn to Rothenburg or Heidelberg. That way, with Heilbronn as your base of operation, you can design an activity programme to meet your interests perfectly.
Class trip Franconia
Welcome to Bavaria's enchanting North. Deep forests, low mountain ranges and vineyards await you; castles and town centres tell of medieval wealth. Take a stroll through Bamberg, Würzburg or Nuremberg and marvel at the fairy-tale architecture.
Class trip Munich
What is the first thing that comes to your head, when thinking about Bavaria and Munich? Fairy tale castles, snow-covered mountain tops. lederhosen? Exactly! However, Bavaria has so much more to offer. Those Bavarian renaissance palaces, which emanate a strong fairy tale atmosphere, are fantastic sights, but so is the modern architecture in Munich's city centre. From urban to rural areas, trips into nature, visits of castles or science workshops: Munich has a variety of exciting activities in store for you.
Class trip Allgau
Allgau is a laid-back Bavarian region in the South East of the Federal State. Here you can escape the busy urban life. However, you mustn't think that trips to Allgau are boring! Breath-taking natural sights invite you to go on a discovery trip. From steep mountain peaks to pristine forests and torrential rivers, Allgau nature is something to experience. Moreover, the various castles located here add to the fantastic scenery. Finally, Allgau is a world famous winter sports destination.
Class trip Rhenish-Hesse
What is unique about Rhenish-Hesse is the spectacular Rhine Gorge. You find majestic forests and hills on both river banks, where numerous castles and towers are located. The valley stretches between the towns of Mainz and Bonn. Here you can discover nature and German history hands-on. Take ancient myths for example. In the area you can climb Loreley Rock or delve into the Nibelungen saga.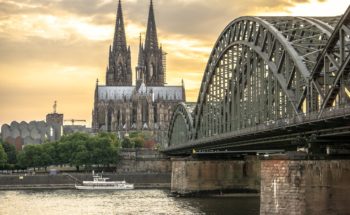 Class trip Cologne/Bonn
The so-called Rhineland in the West of Germany is a lively region. Its people - especially in the cosmopolitan hubs of Cologne, Bonn and Mönchengladbach - are open-minded, tolerant and welcome their guests with open arms. The arts, history and architecture are cultural features characterising the Rhineland.
Class trip North Germany
The North of Germany is a diverse region within the ASTUR network: On the one hand there are the magnificent Hanseatic towns Lübeck and Lüneburg with their idyllic, medieval town centres. On the other hand there are the busy, modern cities Hamburg and Bremen. On the one hand the beautiful Lüneburg Heath is waiting to be discovered, on the other hand, Hannover and Detmold welcome you with ancient German fairy tales and contemporary trade fares or art. North Germany truly has a lot in store for everybody.
Class trip Hanover
Class trips to Hanover offer a comprehensive overview of 21st century Germany. Primarily, you will experience modern-day topics, ranging from nature at Lake Maschsee, engineering at Volkswagen factory and modern art at Sprengel Museum. As a representation of Germany's status quo, Hanover is your best choice.
Class trip Detmold
The ASTUR Center in Detmold is the ideal place to dive into the world of German fairy tales. Many tales by the brothers Grimm are said to have taken place here. The majority of activities will lead you into nature, into Teutoburg Forest for example. This was the site of a famous battle between the Romans and Germanic tribes in ancient times.
Class trip Fulda
Fulda is located at the heart of Germany and is known for its university and trade fairs. In close proximity you find the low mountain range "Rhön", where you can hike, go skiing or just relax. The mountain range boasts pristine nature. It was named biosphere reserve by UNESCO. Fulda is very close to the former border with the GDR, that is why you can still learn about Cold War first hand.
Class trip East Germany
Untouched landscapes, baffling rock formations and mysterious lakes - this region is the prime address for all fans of pristine nature. Furthermore, East Germany is famous nationwide for music, literature and architecture. Finally, you can take the most exciting adventure hikes, through the Elbe Sandstone Mountains and go rock climbing there. If we had to name one underestimated part of Germany, it would definitely be East Germany!
In addition to the sample programmes presented above, certain seasons or occasions lend themselves as time frames for more specialised activity programmes. For those occasions we designed themed sample programmes for trips to Germany. You find those programmes below.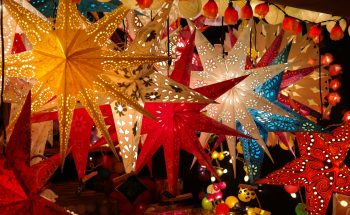 Themed trip Christmas
When spending time in Decenber in Germany, you simply cannot miss the numerous, world renowned Christmas markets. Few things will get you in the Christmas mood as well as strolling past all the market stands. If you consider visiting Germany during this unique time of the year, we recommend considering Bavaria or the West-German Rhineland.
Presenting ASTUR destinations
It goes without saying that ASTUR offers its programmes in a larger variety of destinations than our most frequently booked trips may suggest.  Thanks to our extensive network of host families we are capable of offering group travel programmes all across Germany.
In total there are six main destinations. After you picked one, there is still ample opportunity to go into more detail. The list goes as follows:
On the following pages ASTUR presents our destinations in more detail. Just follow the link to find out all there is to know about them.