In the Northern part of Black Forest lies a very popular ASTUR Center: Stuttgart. The city is considered one of the biggest towns of tranquil "Swabia", close to the river Rhine and the French border. It is the ideal destination for all those who are looking for a combination of stunning nature and modern technology. Not only can you discover the local environment, you also enjoy tours through world-famous automotive museums such as Porsche and Mercedes Benz, as their origins lie here.
Impressions from Stuttgart and sites in Center vicinity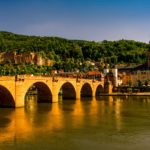 Eindrücke aus dem Zentrum Tübingen und Umgebung
Impressions from Heilbronn and sites in Center vicinity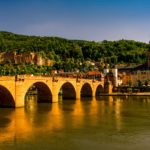 Which programmes are available?
When it comes to booking a programme for you - or adapting an existing programme to your wishes or even creating your own itinerary for that matter - your travel destination plays a key role. ASTUR offers a variety of travel opportunities to international guests and interested groups at home. You can pick from one or more of the following areas:
If you are interested in finding out more about all available ASTUR destinations, you can return to the overview here. If you are keen to know how an exemplary group travel programme to this area can look like, just check out the sample programme for a class trip below.