Merry German Christmas Markets
Germans do like to get into the festive Christmas mood. They even begin several weeks before Christmas Day. The tradition is called "Advent" and is based on an ancient Christian custsom. Christians used to spend the 4 weeks before Christmas Day, fasting and preparing for the birth of Jesus Christ.
Nowadays, the tradition has shifted significantly. All over Germany, the world-renowned Christmas Markets spread typical advent aromas of sweets, candles and food.
The tradition of Christmas markets in Germany dates back to the 15th century. Dresden and Bautzen in particular are proud of their Christmas markest, which date back the longest nation-wide.
From the end of November up to a few days before Christmas Eve, you have an abundant choice of Christmas markets to visit. Most of them share a number of the most typical Christmas Markets Stands.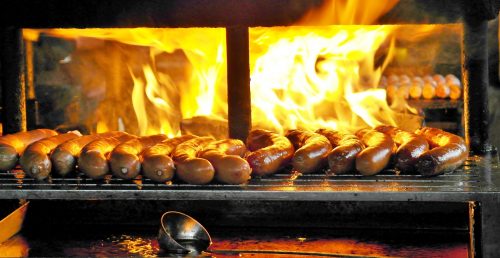 Beside those classic Christmas Market attractions, there is an increasing number of markets which offer new Christmas trends. These highlights add even more flair to the festive atmosphere.
Visit a German Christmas Market
If you are looking for a more detailed visit at the German Christmas markets, we suggest you head over to our Christmas-themed class trip. We prepared 2 ASTUR class trips for you that bring you to the most beautiful German Christmas markets: