When you attend an ASTUR programme, you can enjoy your activities and courses carefree. We will look after you! Depending on participant age, the itinerary and other factors, an appropriate level of supervision will be ensured for every group. However, all our programmes have the following criteria in common:
All supervisors have received supervision training.
All participants can reach out to their supervisors at any time and without hassle.
Depending on participant age, we may allow higher levels of independence in individual cases.
Activity programmes are prepared at an early stage. So everyone is well-informed about dates and locations of their activities.
Our emergency hotline serves as fall-back 24/7.
We are taking care of you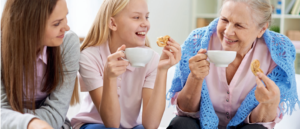 Student-supervisor ratios for ASTUR programmes
As operators of youth travel programmes, we have to strictly observe the respective youth protection legislation. Of particular importance is the fact that our guests arrive from countries all over the world. Therefore, ASTUR applies German laws for the protection of youth as well as the rules which apply at our participants' homes. Furthermore, there are additional sets of rules established by our host families to ensure a positive experience for families and guests. Naturally, family rules have to be respected just as well.
As long as everyone moves within their boundaries during an activity programme in Germany, we will all be on the safe side. In certain cases, however, our supervisors may be inclined to allow individual freedoms, depending on your age and other factors. You will find more details below: